04/07/2014 Weak Signals Coverage: Jeti USA
04/07/2014 Jeti and Bavarian Demon Team
04/04/2014 Jeti Pilots Hard At Work
Jeti pilot Peter Vogel made sure he snapped a few images last weekend at the Pattern contest in Oakdale, CA. Way to go Peter on moving up to intermediate level competition! In-addition to some fun flying, peter was able to debut his iPod-Touch based scribe system for the judges. This system allows judges to score flights with-out ever taking their eyes off the plane!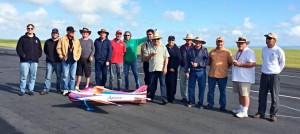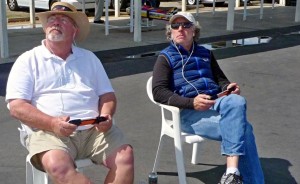 03/31/2014 Lifting Up The Stars!
03/28/2014 Jeti Equipped Jets
03/28/2014 We Have Grown!
03/28/2014 Jeti Update: Version 3.20 for R3/RSW, R4US, R5US, R6US, R7-9-11US, R14-18US Receivers
03/25/2014 It's Kind of A Big Deal…
03/13/2014 Blast Off To Florida Jets – And We Did!
02/28/2014 2014 WRAM Show
02/15/2014 Price Increase On Jeti Transmitters Coming Soon
02/13/2014 Jeti In Japan
02/05/2014 Meet "Oat"
02/04/2014 Nurnberg Toy Fair 2014
02/02/2014 Jeti's New Toys
01/29/2014 For The Love of the Hobby!
01/24/2014 Meet David Soufer
01/23/2014 Welcome to Team Jeti USA!
01/23/2014 Meet Jim McEwen
01/18/2014 Meet Ashleigh Heath
01/15/2014 AMA Expo, Ontario, California, January 10-12, 2014!!!
01/15/2014 Joe Smith's Portable Charging Station with Jeti Wireless Telemetry!!!
01/11/2014 Thank You!
01/10/2014 On Our Way!
01/09/2014 Welcome to Jeti USA!
12/20/2013 Early 2014, Jeti Duplex DS-14 2.4GHz Radio System ($1090.00)!!!
12/20/2013 Thanks For Having Us Orlando
11/15/2013 Congratulations Donald Corum!!!
11/13/2013 Brand New DS-16 Carbon Limited Edition
11/05/2013 Heli Smackdown 2013
11/05/2013 Congrats to Jeti USA Team Pilot Jeff Tolomeo!
10/28/2013 New Video From Model Aircraft
10/25/2013 Best In The West Jet Rally Recap
10/20/2013 Jeti Back in Stock!
10/18/2013 We Made the Cover, DS-16 Review Now Available!
10/17/2013 Come Visit Us At The Best In The West!
10/09/2013 Jeti Duplex DS-16 Sequencer
10/07/2013 Heli Extravaganza Video
10/04/2013 The Story Continues, Introducing the Brand New, Jeti Duplex DS-14 2.4GHz Radio System ($1090.00)!!!
10/03/2013 News Flash