04/08/2013 The Boys are Back!
04/03/2013 Jeti USA Press Release!!!
April 2nd at 11:00 EST the Federal Communication Commission and Industry Canada, Granted Equipment Authorization (FCC), and Certificate of Acceptance (IC) to Jeti USA (Esprit Model Inc.) for Duplex DS-16 Radio System. After spending hundreds of hours and thousands of dollars finally we can say that we are in the Jeti business. We cannot express our gratitude enough to all people who believed and contributed to bringing one of the finest and most advanced radio systems to the North American market.
(Full Story)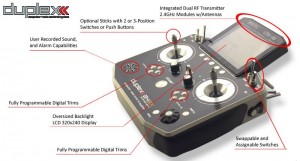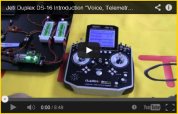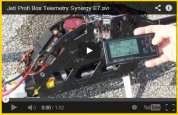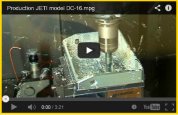 03/18/2013 Jeti Transmitter Stick with Rotary Control Knob
03/12/2013 FCC Update of Jeti Duplex DS-16 Radio System
03/09/2013 Look For Us!
03/09/2013 Hot Off The Press!
03/01/2013 New Jeti Phasor Motor
03/01/2013 Esprit Model and Jeti USA at Florida Jets Show
02/28/2013 Jeti R4US-R11US Receiver Firmware Update
02/25/2013 WRAM Show was an Incredible Success!
02/22/2013 Check out this week's newsletter!
02/20/2013 New Jeti Transmitter Accessories Coming Soon!
02/19/2013 Jeti USA and Esprit Model is On The Road Again
02/16/2013 New Features of the Jeti DC/DS-16 Software!!!
02/15/2013 New Mezon 130 RPM From Jeti!
02/15/2013 Jeti USA & Esprit Model $100.00 Promotion!!!
02/07/2013 New Jeti Products from Germany Nuremberg 2013
01/31/2013 New Jeti Products from Toy Fair Nuremberg 2013
01/24/2013 Jeti Duplex DC/DS-16 "Servo Sequencer"
01/23/2013 Jeti Transmitter Gimbal Assemblies
01/22/2013 Jeti USA Press Release!!!
01/22/2013 New Shipment of Jeti Mezon ESC
01/21/2013 Jeti Transmitter Trim Sticks G-Trim
01/10/2013 Programmable PPM Out Feature
01/03/2013 Jeti USA & Esprit Model at AMA Expo in CA
12/28/2012 Jeti Dual Receiver Input Switch EnLink 2RS
12/21/2012 New Jeti Spin Pro 80/100/160A SHED ESCs w/5A BEC
12/21/2012 New Jeti Duplex R6L/R6i/R5L/R5i 2.4GHz Receivers
12/15/2012 RC Sport Flyer Magazine Review of Jeti Duplex DC-16
12/14/2012 New Features of the Jeti 1.06.08 Software
12/13/2012 Jeti Duplex DS-16 is Finalized
12/12/2012 With Jeti Duplex DS-16 "You Are the Master"
11/23/2012 Jeti AFC 8mm Anti-Spark Connectors (300A)
11/23/2012 Jeti DC-16 Transmitter Trays
11/07/2012 Jeti 2.4GHz DC-16 and DS-16 Radios
10/24/2012 FCC Update DC-16, R11/9/7 & JetiBox Profi
10/23/2012 Final List of Jeti Duplex 2.4GHz Receivers
10/12/2012 Jeti Duplex Telemetry Overview
10/04/2012 Instruction Manual for Jeti DC-16 is Available
10/02/2012 Jeti Duplex Telemetry Vario & Mezon Application
09/29/2012 Jeti Duplex 2.4GHz Telemetry Overview!!!!
09/11/2012 New 1.05 Jeti DC/DS-16 Software Update
09/06/2012 Jeti Telemetry Variometer w/DC-16 Radio
09/05/2012 Jeti Mezon ESC Programming VIDEO
08/20/2012 Jeti DC-16 Tx Accessories & Replacement Parts
07/24/2012 Jeti Profi Box/Mezon 130/Neu 700-3D/Henseleit TDR 148.5mph (240km/h)
07/22/2012 Jeti Profi Box with Current/Voltage & Vario Sensors
07/18/2012 New Jeti DC-16 Firmware Update
07/16/2012 Jeti DC-16 Instruction Videos
07/02/2012 Jeti DC-16 Programing Videos